Holocaust Remembrance Day 2018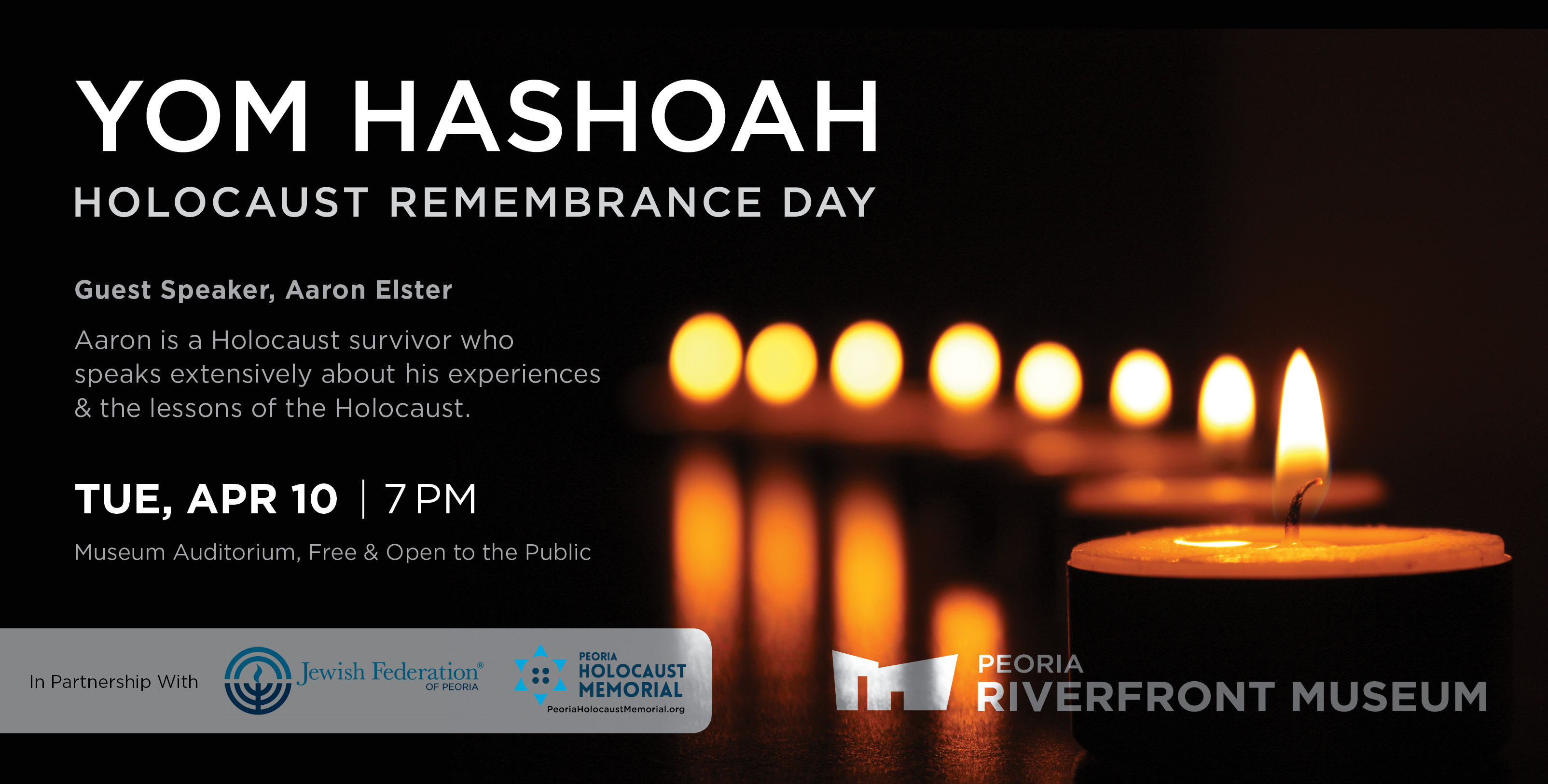 When:
Tuesday, April 10, 2018 at 7:00 p.m
.
Where:
Peoria Riverfront Museum AuditoriumGuest Speaker
: Aaron Elster
Aaron Elster is a child
survivor of the Holocaust
. He was born in 1933 in Poland. Aaron lived in the Sokolow Ghetto with his family until the liquidation of the ghetto in September, 1942. He escaped the liquidation and hid in various surrounding farms. Eventually, Aaron found refuge in the attic of a Polish family, where he hid for two years until the war's end. He will be sharing his story of life during the Holocaust.
When asked why he tells his story his response is:
"We are the last of the survivors and we have an obligation to tell the younger generations of the atrocities that humans are able to inflict on others. As the decision makers of tomorrow children must understand the consequences of indifference and hate. They must not be bystanders, they must always be proactive and have the courage to speak up and care."
This important event is open to the public at no charge.
Children ages 10 and over are encouraged to attend
; they are the last generation that will hear these stories first hand.